2022 Board Election Results
The results of the Compeer Board of Director and Nominating Committee election were tallied by an independent third party on October 10, 2022. Two candidates were elected to the Board of Directors and 24 candidates were elected to a one-year term on the Nominating Committee.
Ashley Ahl, Merrillan, Wis., Region 2
Ashley Ahl is a nursery and Christmas tree farmer, working with her brother on their third-generation farm in Merrillan, Wisconsin. She serves on Compeer Financial's Audit and Finance Committee. Ashley graduated from the University of Michigan with a degree in economics. Before returning to the farm, she worked in the financial industry in Chicago, specializing in global listed derivatives.

Ashley serves on the USDA Christmas Tree Promotion Board's Promotion Committee and is a participating member of the Wisconsin Christmas Tree Producers Association. She and her husband Brad have two young sons.

Ashley's current term expires in 2022.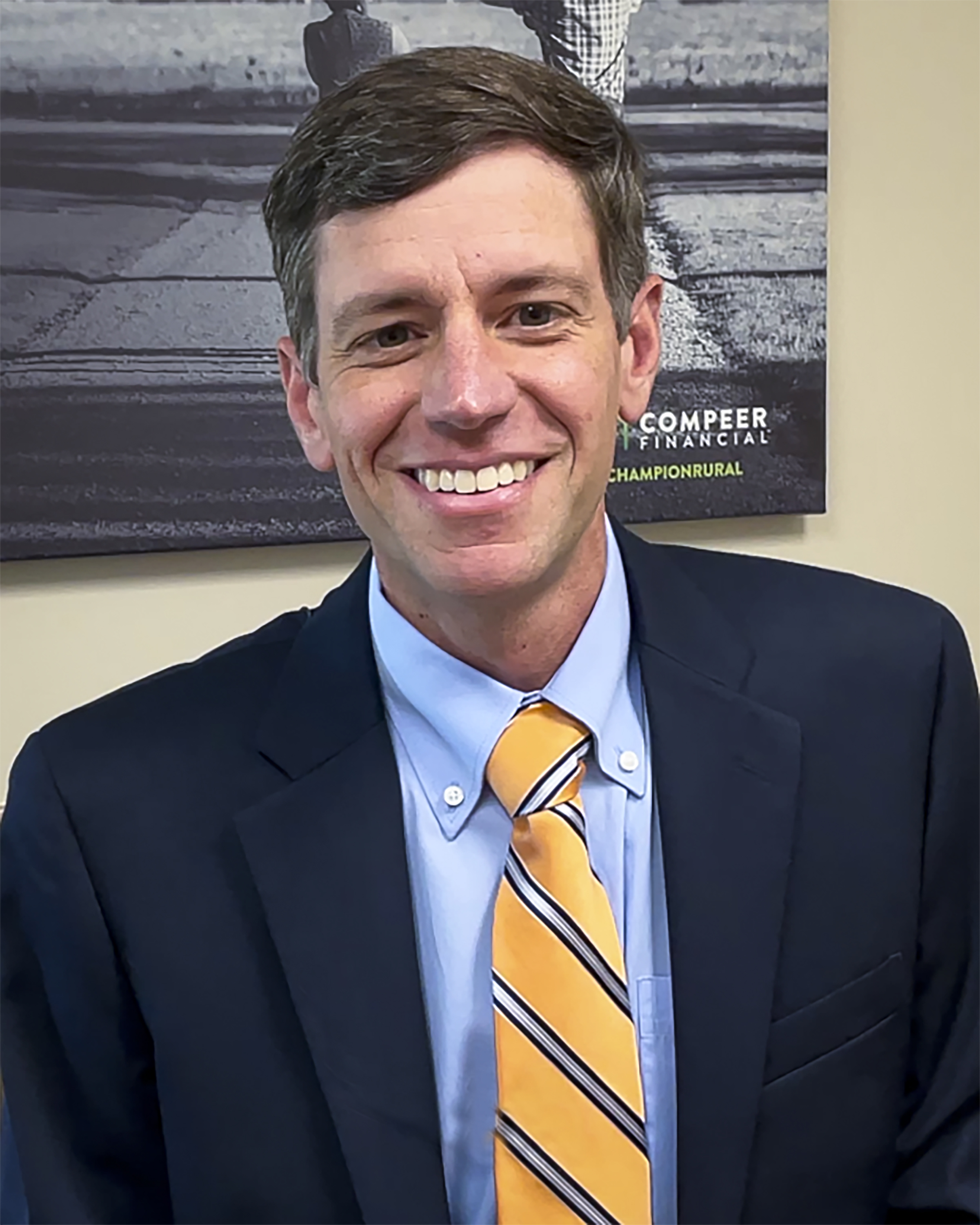 Daniel Scheider, Freeport, Ill., Region 3
Daniel Scheider is the president and general manager of his family's fifth-generation dairy farm near Freeport, Ill. The operation milks 675 cows and includes 1,100 acres for corn and alfalfa. Scheider previously worked in the financial services industry and has experience in credit underwriting, loan documentation and treasury management.
Scheider has served on a Client Advisory Committee at Compeer Financial and is currently a board member for Stephenson County Farm Bureau and Buckeye Mutual, a local mutual insurance company. He previously served on the board for the Professional Dairy Producers of Wisconsin (PDPW). Daniel and his family are active in their church, St. Thomas Aquinas and he's also served on his county's Board of Health. Daniel and his wife Sarah have two school-age children.
Daniel's current term expires in 2026.
The following were elected to serve a one-year term on the Nominating Committee:
Region 1

Region 2

Region 3

Rick Alberts (I) – Pine Island, Minn.

Rosanne Caughey – Fort Ripley, MN

David Marquardt (I) – Howard Lake, Minn.

Tami Nelson – Pipestone, MN

Ron Mohr (I) – New Ulm, Minn.

Julie Sievert (I) – Gibbon, Minn.

Diane Stenzel (I) – New Richland, Minn.

Brent Ziegler (I) – Green Isle, Minn.

Alternates: Mark Portner – Sleepy Eye, MN, and Matt Purfeerst – Faribault, MN




Dorothy Anderson (I) – Cambridge, Wis.

John Bertram (I) – Malone, Wis.

Marc Boettcher (I) – Bloomer, Wis.

Mark Breunig (I) – Sheboygan Falls, Wis.

Steven Endres (I) – Waunakee, Wis.
Carla Kastenschmidt – Markesan, WI

Brian Schaal (I) – Burlington, Wis.

JoAnn Wingers (I) – Randolph, Wis.

Alternates: Mackenzie Clark – Sun Prairie, WI, and Peter Stern – River Falls, WI

Chad Bremmer (I) – Pearl City, Ill.

Ken Fornoff – Bloomington, Ill.

Zach Henkel (I) – Sublette, Ill.

Jenny Mennenga (I) – LeRoy, Ill.

Kathy Reinhardt (I) – Seaton, Ill.

Lynn Stoller (I) – Gridley, Ill.
Jacob Streitmatter (I) – Sparland, Ill.

David Westerlund (I) – Osco, Ill.

Alternates: Chris Von Holten – Walnut, IL, and Jacob Zumwalt – Delavan, IL



(I) – Incumbent