Financing Rural American Dreams

One Stop at a Time
COMMUNITY CAFÉ COMING TO FARMERS MARKETS, FESTIVALS AND FAIRS NEAR YOU
From farmers markets to county fairs, one of the best things about summer in the Midwest is community events. This year, city and country folks alike will get a taste of Compeer Financial with our Community Café, a customized truck and pop-up experience. Communities in southern Wisconsin will be some of the first to take part in the initiative. "Midwest culture means getting together, sharing food, giving back, being part of our communities and connecting to people. That's what this is all about," said Jenny Doering, vice president of Rural Living Solutions at Compeer. "What better way than at gatherings in the communities we serve?" Visitors will receive a free Sassy Cow ice cream treat or coffee and, if they wish, get answers to their lending questions. Plus, they have an opportunity to win a valuable prize. The Community Café will make stops at events created by and supporting local communities, including farmers markets, fairs, festivals, retail stores and more. The Café will also collaborate with Compeer's corporate giving team to support their efforts throughout our territory "We are looking forward to seeing familiar faces and making new connections this summer," Doering said. "It will provide a fun atmosphere where we can hear how Compeer can continue to serve rural America.
Community Cafe Stops Include:
July 21-25: Waukesha County Fair, Pewaukee
July 28: Jung Garden Center, Fitchburg
July 30: Jam by the Dam, Beaver Dam
July 31: Heritage Village Mall Farmers' Market, Beaver Dam
August 1: Rock N Wool Wine Run, Poynette
August 4: Horicon Farmers' Market, Horicon
August 5-6: Wisconsin State Fair, West Allis
August 7: Jung Garden Center, Sun Prairie
August 11: Jung Garden Center, Fitchburg
August 14: Heritage Village Mall Farmers' Market, Beaver Dam
August 18-22: Dodge County Fair, Beaver Dam
August 25: Horicon Farmers' Market, Horicon
August 26: Lomira Farmers Market, Lomira, WI
August 27: Jam by the Dam, Beaver Dam
August 28: Dodge County Flea Market and Craft Fair, Beaver Dam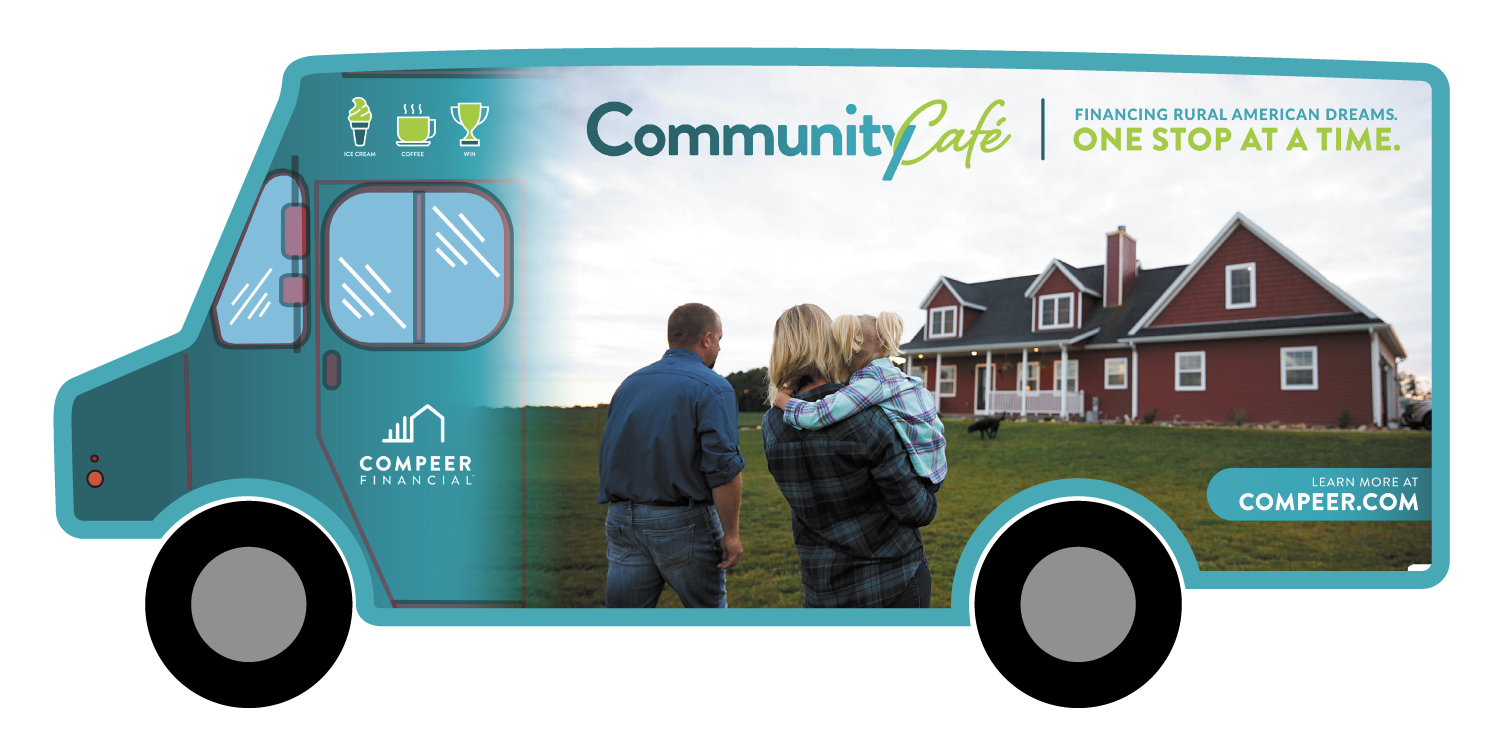 Community Donations
As part of our commitment to rural America, we're delivering local sourced fresh foods to the first responders who keep our communities going in Wisconsin!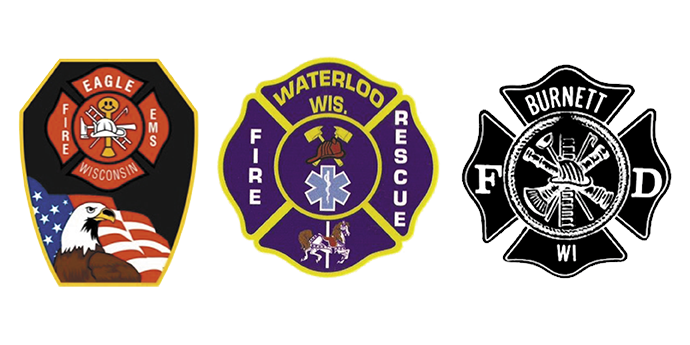 Find out more about the Growing Rural Giveaway and the #CHAMPIONRURAL Pledge
Enter to win one of 50 prizes allocated to each state in the Compeer territory (Illinois, Minnesota and Wisconsin). Entry deadline is December 1, 2021.