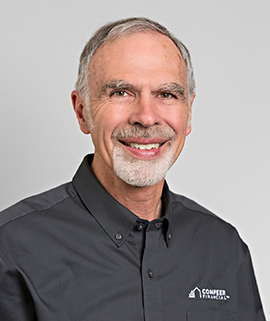 Overview & Bio Information
David has been with the Farm Credit System since 1972 and is a Sr. Certified Appraiser. He earned a bachelor's degree in Agricultural Business from UW- River Falls. He has also obtained the Accredited Rural Appraiser (ARA) designation from the American Society of Farm Managers and Rural Appraisers. David has appraised in the Southern WI area for many years and is very familiar with his territory. He has completed appraisals for large dairies, egg layers, and transitional lands. In addition he has completed appraisals for cranberry properties in Wisconsin. He is licensed in Wisconsin and enjoys working with farmers and rural clients. He lives in Janesville, WI with his wife Sue and enjoys hobbies including biking and canoeing.
Contact Us
Enter to win one of 50 prizes allocated to each state in the Compeer territory (Illinois, Minnesota and Wisconsin). Entry deadline is December 1, 2021.