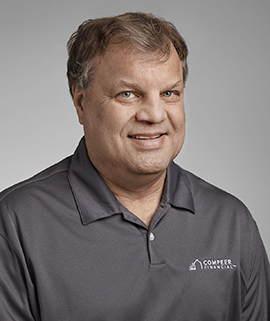 Overview & Bio Information
Garry has been with the Farm Credit System since 1982. He has a
Bachelor's degree in Ag. Economics from South Dakota State University.
He also obtained the Accredited Rural Appraiser (ARA) designation from
The American Society of Farm Managers and Rural Appraisers. Garry has
Appraised farm real estate in Southern Minnesota for many years and has
Specialized in the appraisal of swine facilities. He is licensed in Minnesota,
Iowa, and Illinois.
Interested in receiving our monthly enewsletter, opt-in by clicking here