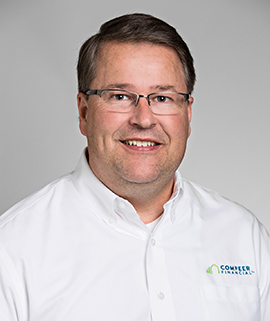 Overview & Bio Information
Mike has been with the Farm Credit System since 1991. He is a Certified Appraiser with Compeer Financial, covering east central WI since 2005. He works with rural properties such as land, dairies, and part-time farms. He earned his bachelors degree in Agribusiness from UW-Platteville. He says every property has its own unique characteristics, making every appraisal interesting and challenging.
Contact Us
Enter to win one of 50 prizes allocated to each state in the Compeer territory (Illinois, Minnesota and Wisconsin). Entry deadline is December 1, 2021.