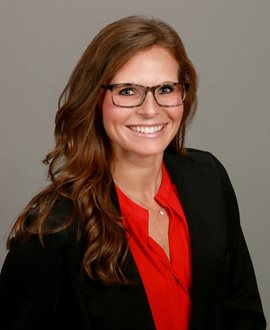 Overview & Bio Information
Cassie is a Dairy Industry Specialist at Compeer Financial. Cassie provides dairy expertise to mid-sized and commercial dairy operations in providing loans, leases and other related dairy insight and services to meet the goals of each Dairy operation.

Cassie was raised on a dairy farm near St. Cloud, MN; and operated the family dairy business after graduating college and working off farm for a few years. She is an active member of MN Milk and continues to stay aware of the changes and new innovative ideas in this evolving industry, as it pertains to dairy.

Cassie lives in Foley, MN with her husband and two daughters.

Contact Us