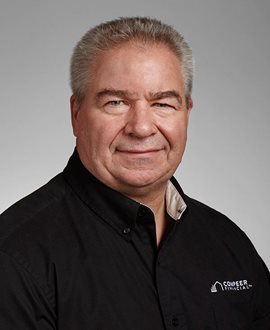 Overview & Bio Information
Greg is a Senior Dairy Lending Specialist at Compeer Financial. His primary role is working with commercial dairy operations that have grown and expanded their business. His responsibilities include providing expertise in the areas of finance, business planning and accounting. Greg obtained a bachelor's degree in animal science and a minor in farm management.
Greg was raised on a dairy farm near Fond du Lac, Wis., and operated the family dairy business after graduating college. He began his lending career with the Farm Credit System in 1986. He is a member of the advisory board for GPS Dairy Consulting and a past board member for the Wisconsin Dairy Business Association.
He and his wife Mary live in River Falls, Wis., and have two daughters.
Contact Us