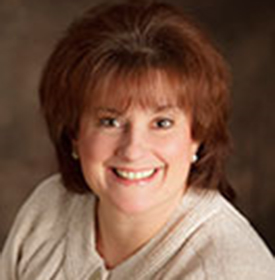 Overview & Bio Information
NMLS ID: 996175

2912 Pioneer Avenue
Rice Lake, WI 54868

Terry worked in the real estate industry for seven years before joining Compeer Financial as a Client Services Specialist. She transitioned into the role of Senior Closing Specialist and worked in Title Search for nine years before assuming her current role as Home Mortgage Specialist. Since 1997, she has been working as part of the Compeer Financial team. Terry went to the Century 21 School of Real Estate in Waukesha, WI to become licensed in Real Estate and later became licensed in Minnesota as a Real Estate Broker as well, with continuing Education over the years at the Wisconsin Indianhead Technical College. As she continues to grow in her own career, she enjoys working with clients and helping them accomplish their goals. She's an active member of the home-building community, and she shares her expertise with those who are looking to finance dream properties.
Terry grew up in Minocqua, in the center of Wisconsin's lake country. Now, she lives in the Bloomer, Wisconsin, area with her husband. She has three grown children and five beautiful grandchildren. When Terry is away from work, she is often camping, gardening or making quilts. Terry serves as church treasurer and is a member of the Chippewa Valley Home Builders Association. She is also a member of the Heart of the North Builders Association, a group dedicated to honesty, value and professional development in the local business community.
Contact Us