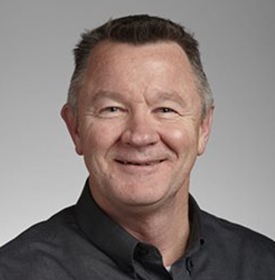 Overview & Bio Information
Kent serves as the Vice President of Swine Lending at Compeer Financial. He has more than 35 years of experience in the swine industry, with the last 20 years spent financing large commercial swine production and pork processing. Prior to that time, Kent consulted clients across the U.S. in production, finance and nutrition for two leading feed companies. Kent graduated from the University of Nebraska with a bachelor's degree in animal science and ag business.
Kent has been active in the swine industry as a long-time member of the Pork Alliance and currently serves on the board of directors for the National Pork Producers Council. He and his wife Julie live in Omaha, Neb., and have two adult sons.
Contact Us
Enter to win one of 50 prizes allocated to each state in the Compeer territory (Illinois, Minnesota and Wisconsin). Entry deadline is December 1, 2021.