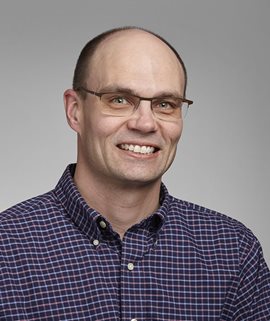 Overview & Bio Information
Craig Nelson joined Compeer in 2003 as an underwriter for capital markets transactions including credit monitoring and reporting and continues in this role as a Principal Credit Officer. Craig has worked on many industries since then but predominantly has specialized in protein areas – specifically meat and dairy. He also has experience as a Team Leader in both the Dairy and Capital Markets teams with responsibilities for credit administration and credit approvals. Prior to joining Compeer, Craig worked at CNH Capital as an underwriter and sales finance representative and at American Bank as an underwriter.

Craig was raised on his family's beef cattle and dairy farm in northern Minnesota where they also grew crops to support the operation. In his spare time, he enjoys spending time with his family, being involved at church, the outdoors, coaching his kids in athletic activities and playing basketball. Craig is a graduate of Bethel University in Arden Hills, MN, where he obtained a BS in Business with an emphasis in Finance, Marketing and Management.
Contact Us