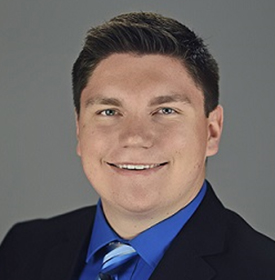 Overview & Bio Information
NMLS ID: 1600766

1430 North Ridge Dr
Prairie du Sac WI 53578

Josh grew up near Prairie du Sac, WI where he resides today. In the early part of his life he became very involved with area farms and the rural lifestyle in general. In high school he was heavily involved with the FFA which help direct him to wanting a career serving rural America. In order to move toward the path he wanted to be on, Josh attended UW-Platteville for a degree in agribusiness. Prior to his last year of college, Josh had the opportunity to intern with Badgerland Financial as a credit intern. During his internship he developed the necessary skills to pursue a career as a lending officer. After his summer internship he continued to work for Badgerland Financial part time until he graduated from college. He was then hired on in a full time role which he now maintains here at Compeer Financial. Outside of work Josh is passionate about the outdoors and sharing his passions with those around him. He enjoys teaching people about the outdoor traditions of hunting and fishing as well as conservation. When Josh is not working, you can most certainly find him in the woods or on the water.
Contact Us