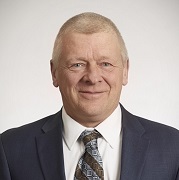 Mark Cade is a self-employed soybean, alfalfa and beef farmer in Westby, Wisconsin. He serves on Compeer Financial's Audit and Finance Committee and Young, Beginning, Small Farmer Committee. Mark graduated from Western Technical College with degrees in farm business management and finance.

Mark is an active member with local FFA alumni and enjoys spending time with his family and farming. He and his wife Cheryl have one daughter and two sons who are involved on their family farm.

Mark was first elected in 2006, and his current term expires in 2024.








Enter to win one of 50 prizes allocated to each state in the Compeer territory (Illinois, Minnesota and Wisconsin). Entry deadline is December 1, 2021.