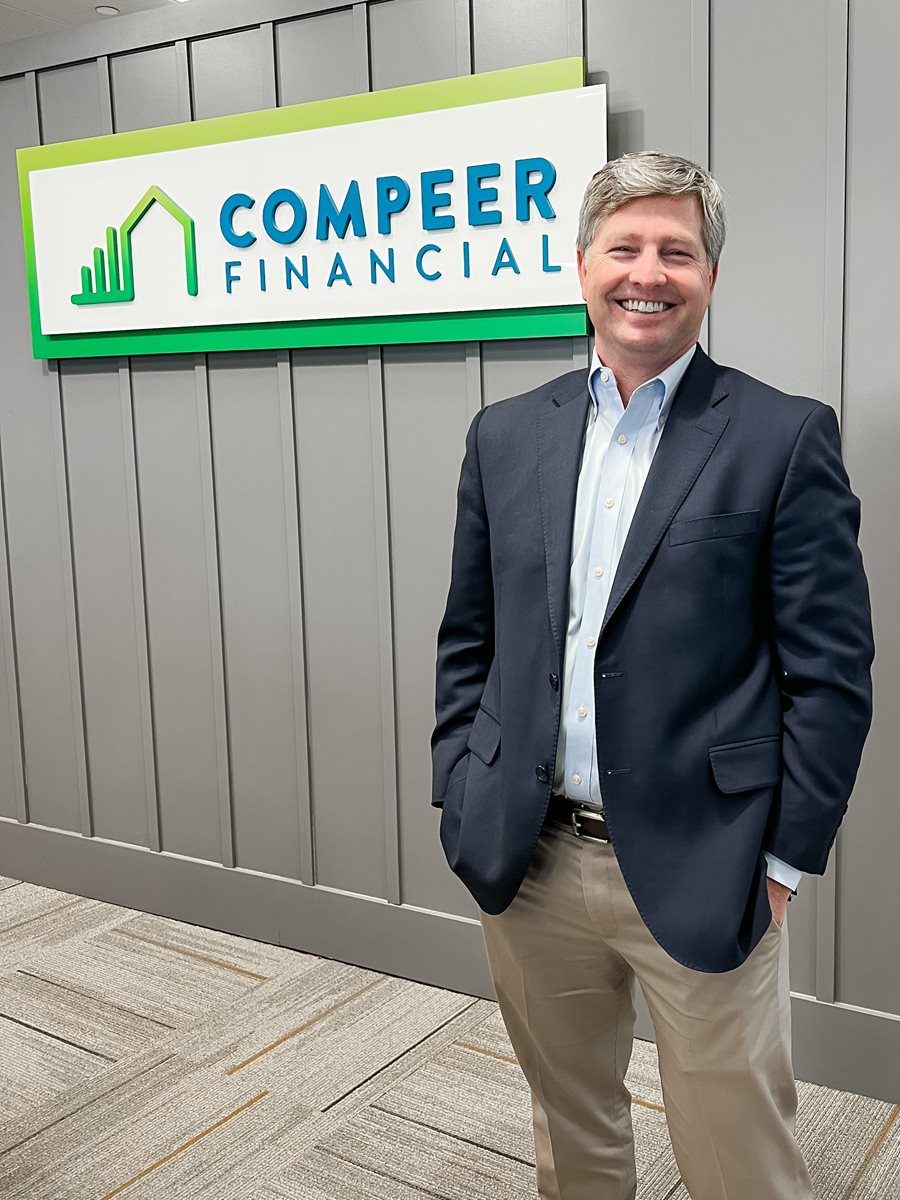 With the start of the new year comes a new chapter at Compeer Financial as I begin my first day as President and CEO of our cooperative — a role I'm transitioning into from my position as Chief Financial Officer at the organization. I'm looking forward to the future as we continue our strong commitment of partnering with all facets of agriculture and rural America.
Our organization has seen incredible growth since its formation in 2017. Today, we are a $30 billion organization serving clients in agriculture and rural America across Illinois, Minnesota and Wisconsin. Our solid foundation and strong position exist because of our member-owners and because of our talented and caring team.
As President and CEO, I want to share my commitment to serving your evolving financial services needs and giving back through patronage, the Fund for Rural America and other local initiatives. I look forward to capitalizing on the opportunities ahead of us, while incorporating innovative approaches to further increase value for the cooperative's member-owners and meet the growing needs in rural America.
We have an incredible team at Compeer Financial —1,300 individuals dedicated to our mission of enriching agriculture and rural America. They understand the unique challenges and opportunities you face, and are dedicated to providing flexible financial solutions you need to succeed. At the same time, they want to make sure it's easy for you to do business with us, whether that happens on the farm, in the office or, increasingly, through our online tools.
As a kid growing up on a hobby farm in rural Montana and with more than a decade of work in the Farm Credit system, I know that agriculture is the backbone of our economy and of rural America. The farmers, ranchers, agribusinesses and others who work tirelessly to produce the food, fiber and fuel that we all rely on deserve a financial partner who is committed to their success. A partner who innately understands and supports this complex and ever-changing industry. Compeer has deep roots with our clients and I look forward to continuing our strong legacy of partnership and collaboration.
As I begin this new chapter in my career, I am excited to lead our organization forward to continue supporting the vital work of farmers and the agriculture industry. Thank you for entrusting us with your financial needs. We are proud to be your partner today and into the future.