"Farming in any capacity comes with challenges," said Sarah Wells. "If you are continuing your family legacy, or like us starting one from scratch, there are always hurdles and challenges you face throughout the process, they just sometimes look different."
Sarah and Kenny Wells, owners of Wells Farms Premium Beef, LLC in Rio, Wis., with their daughters Nola and Maycee care for their herd of angus and angus crossbred cattle, several litters of piglets, laying hens and a few extra friendly barn cats.
The couple are both Ohio natives who moved to Wisconsin eight years ago.
"Kenny's full-time, off farm job is based in Wisconsin which led us here in 2014," Sarah explained.
After the couple settled into their new life in Wisconsin, they began looking for a rural home and land to raise cattle. They reached out to Compeer for help.
"The Compeer team just understand us and our goals," Sarah shared. "They grasp our rural lifestyle and business in a way that others don't because so many of them live it as well."
A Leap of Faith
"As Kenny's work and travel obligations continued to increase, I began to question if our demanding and expensive 'hobby' of raising beef cattle was worth it," Sarah recalled.
Shortly after this moment, the couple stayed with friends at an Airbnb on a farm outside of Indianapolis. That experience sparked a new idea – direct to consumer sales.
"We started our direct to consumer beef sales slowly with quarters and halves and eventually added into retail cuts," Sarah said. "Last year we added pork to the listing from pigs that were raised on our farm."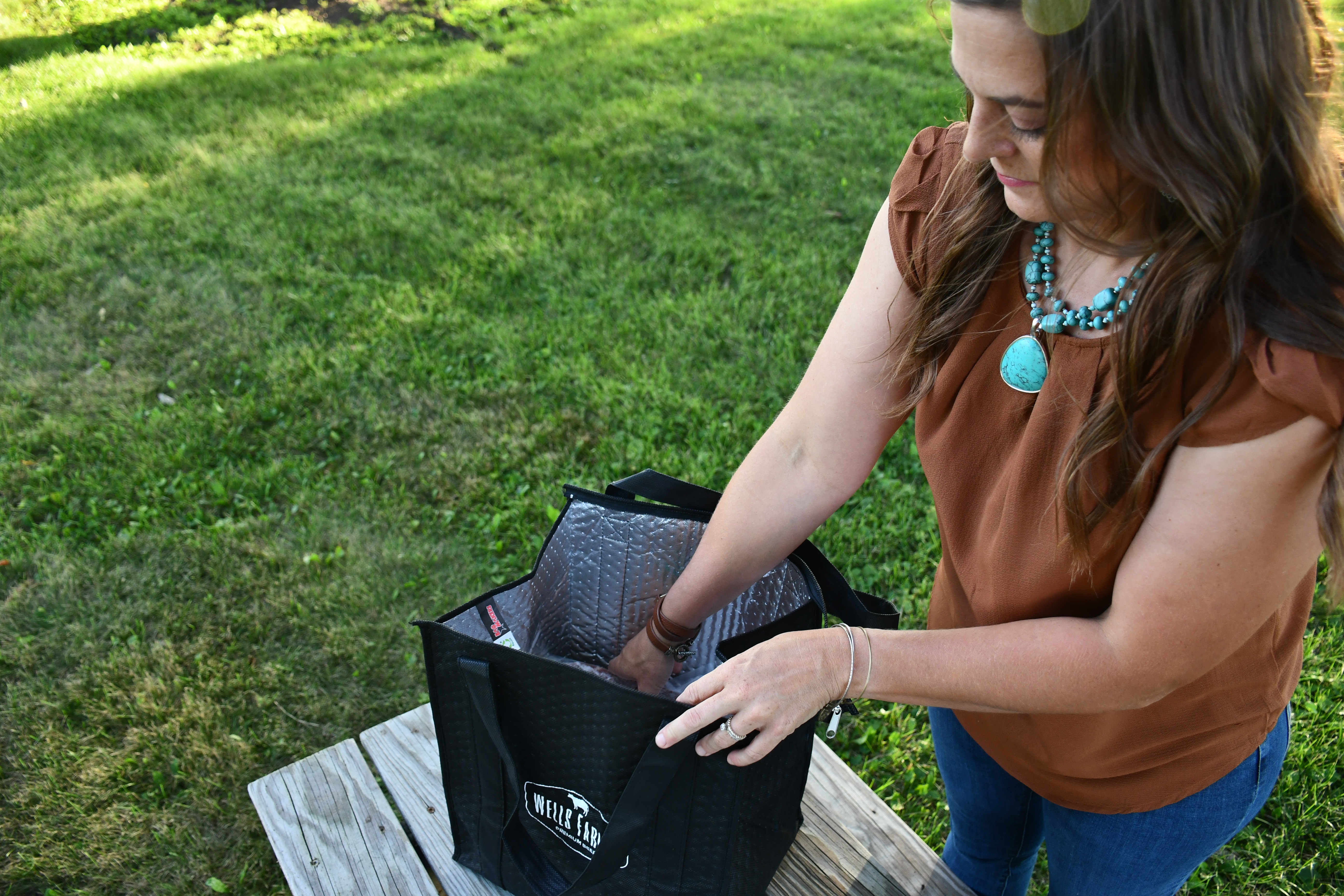 Local Partnerships
The Wells are passionate about providing local food to communities around their farm.
"Knowing your local farmer gives you a window into how your food is produced," Sarah explained. "If a consumer has a question about a cut of meat or reads a trendy article, they know an expert to ask."
The couple is also dedicated to building partnerships within the agriculture industry.
"Partnerships with our neighbors and local farmers are important to us," Sarah said. "If we need to purchase additional cattle, we will work with someone local so we know the genetics will result in a quality product similar to what we're raising."
The Future
The Wells have continuously worked toward their goal of growing and expanding the reach of their business and they have no plans to slow down.
"We hope in the next 5-10 years to expand the farm to a point of fully sustaining our family," Sarah shared. "Compeer's support in turning our hobby into a business as well as grants and educational opportunities has been instrumental to where we are today.
Guiding Compeer
You could say things have come full circle since the Wells relied on Compeer's expertise in purchasing their farm. Sarah recently agreed to join Compeer's Client Advisory Council, comprised of XX clients from across our territory to help guide our organization and provide input around new ideas.
"I feel honored to have been asked to serve on the Client Advisory Council and not only represent our niche in farming but also women in agriculture," Sarah said. "It has been eye opening and exciting to see how Compeer is gearing up for the future and to see all the ways they are looking to support clients beyond financing."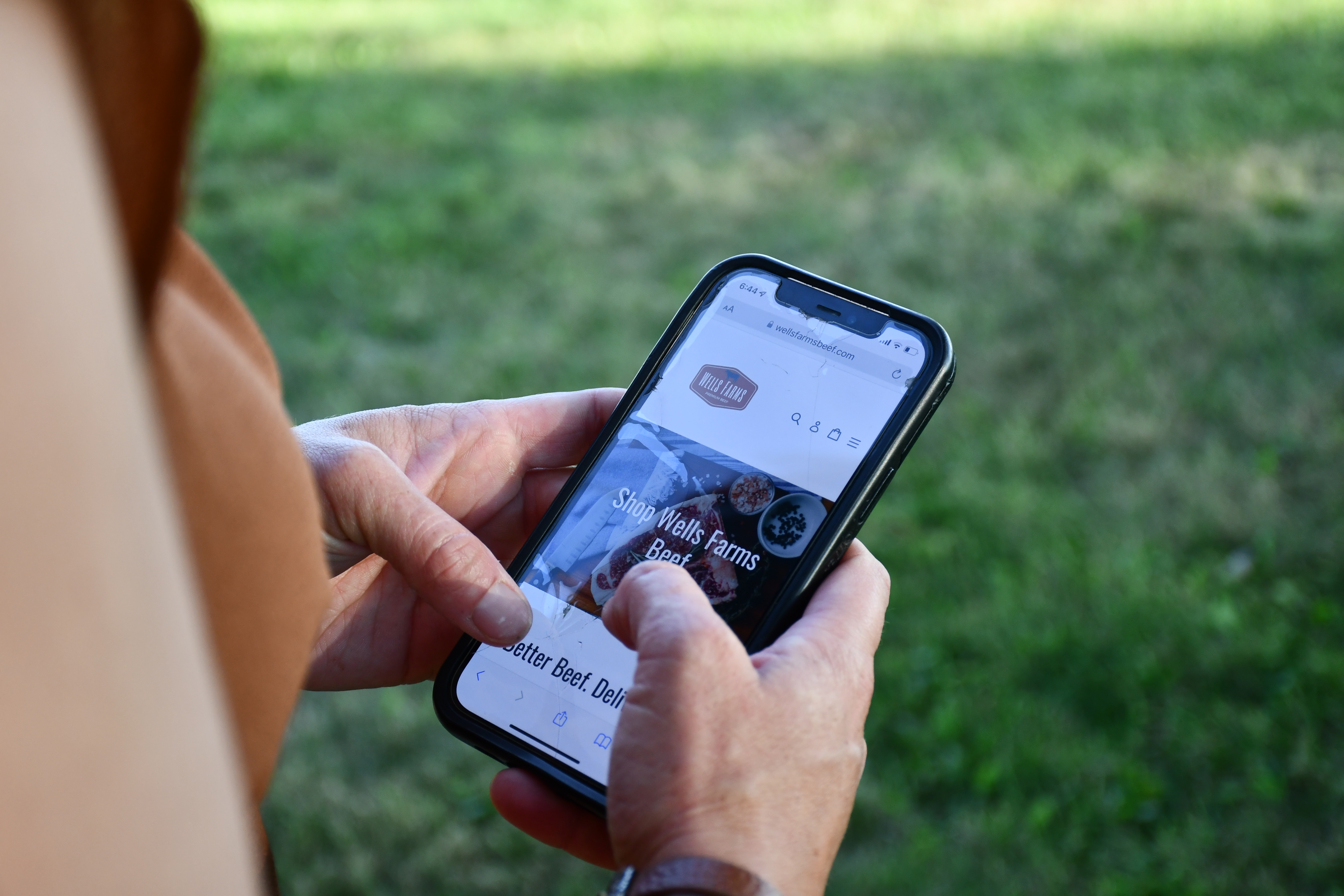 To learn more about Wells Farms Premium Beef LLC, you can follow them on Facebook, Instagram or visit their website. This article was originally printed in the Winter 2022 edition of Compeer Financial's Cultivate magazine.