Picture yourself in a barn stall, syringe in hand, trying to medicate an ill 1,200-pound steer. Now imagine that you have zero experience with livestock or farming. It's a situation more and more technical college students have experienced in recent years: working in close proximity to large, stressed and unpredictable animals with only textbook or secondhand experiences for reference.
Dusty Williams, an agriculture instructor at Blackhawk Technical College in Janesville, Wis., says intimidating and overwhelming don't even scratch the surface of what that feels like.
"If you can, imagine somebody handing you a needle for the first time ever," Williams said, "and asking you to give an injection into a steer. That's a pretty scary thing."
That's the reason, thanks to a grant from Compeer Financial, Williams invested in a livestock injection simulator and a cow-birthing simulator for the school's agriculture education program.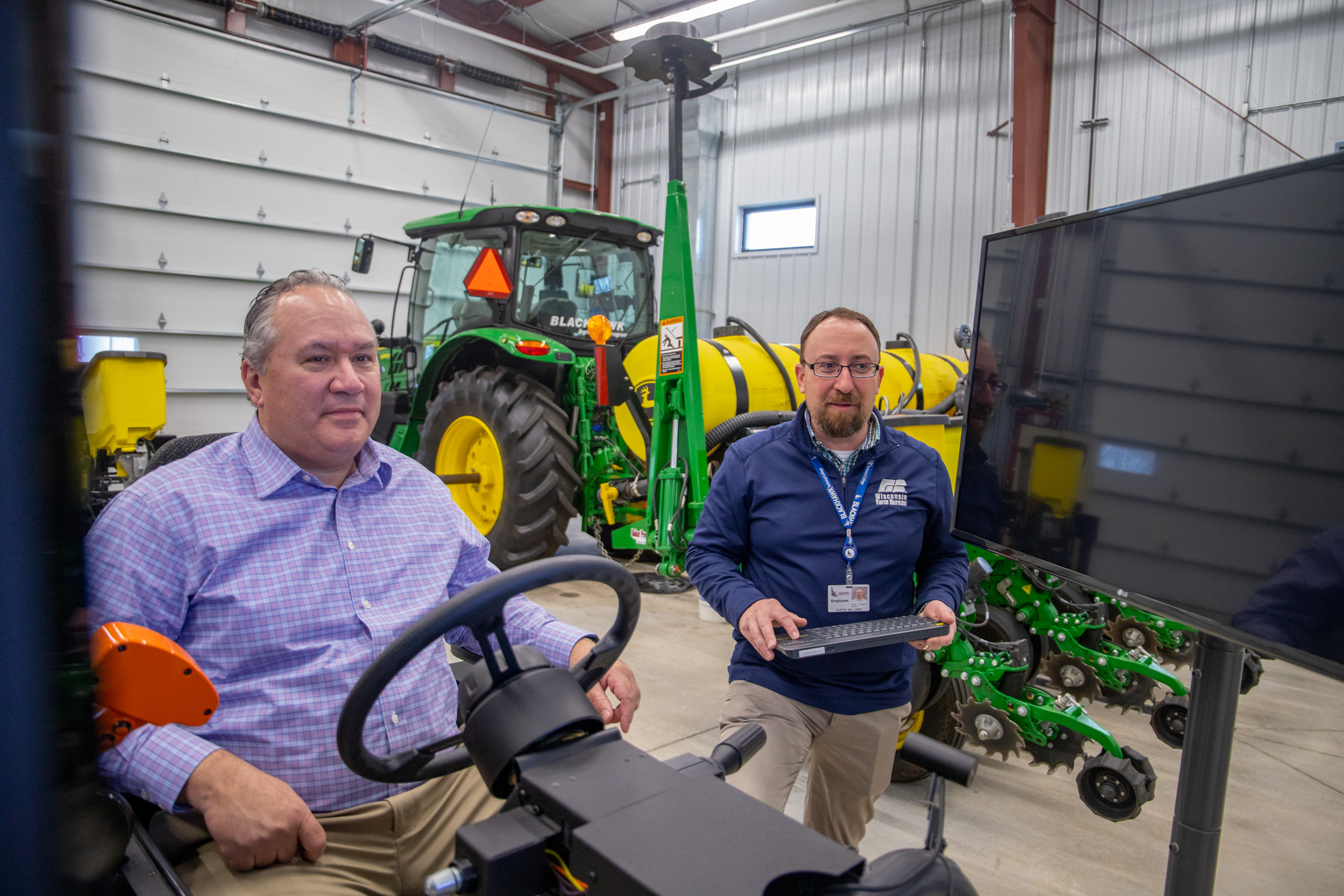 Workforce Shift
More and more students are entering the program without hands-on farm or agriculture experience. "There are fewer farms and there are less people working on farms or starting to farm because it's so capital intensive," Williams said.
It's no secret the workforce in the agriculture industry is changing as well. In the past, agribusinesses, large and small, traditionally hired retired farmers and "farm kids." Williams said that began shifting about 10 to 12 years ago, making it very tough for companies to find employees who have an actual farm background.
"So it's really important for us to give our students as much hands-on experience as we possibly can," he explained.
As a former educator, Lisa Hurda, Blackhawk Technical College's director of College Advancement and Foundation, agreed. "This grant from Compeer enabled us to purchase hands-on applications for our inexperienced students. So much instruction is textbook-oriented, so for these students to have experience with some of the equipment before they actually go out into the field, is tremendously innovative and impactful," Hurda said. "The light bulbs go on a little bit quicker, even if they've never set foot on a farm."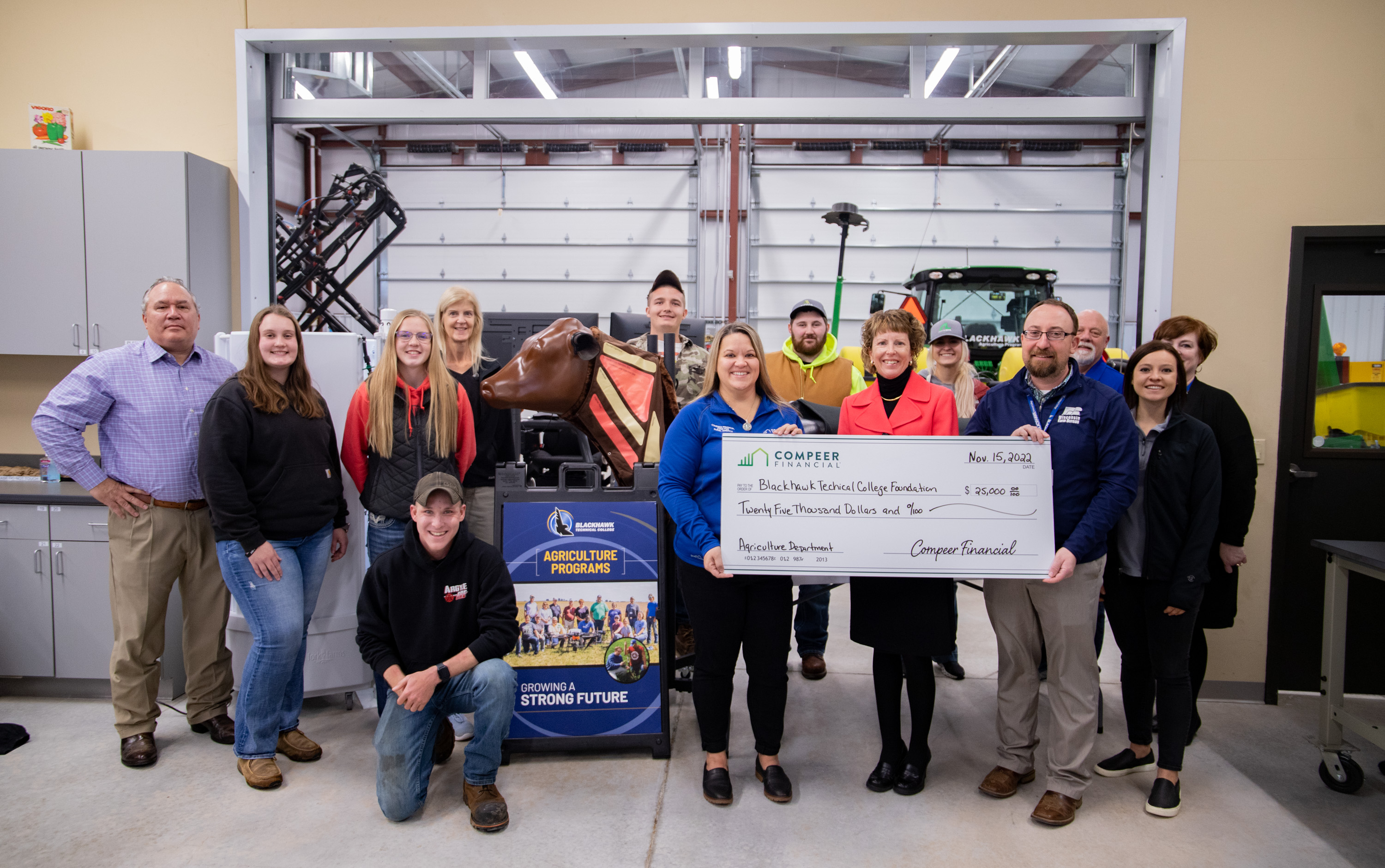 Innovative Resources
In addition to the simulators used in the classroom, which allow students to "get their hands dirty without getting their hands dirty," funding from Compeer also provided the program with a "Flex Farm," a portable, multi-level structure for growing crops.
Williams explained: "It can be put in a closet. It can be put in a shop. It doesn't need light because it's self-sustaining."
What's more, the students will try to grow some herbs to supply to the college's culinary program. "Herbs are very expensive, so campus-grown ingredients will bring some sustainability to the program," Williams noted.
Another integral piece of the Compeer grant was funding for a professional recruitment and awareness video. "The video is pivotal," Hurda said. "It helps students who may not have considered a career in agriculture to get interested in pursuing our ag education program. It's a pretty cool production."
Hurda added that the college is grateful to Compeer Financial. "Our educational model, and how we teach, is changing. We're more innovative and experiential than ever before."
Agriculture and Rural Initiative
In 2022, the Agriculture and Rural Initiative, Compeer Financial's donor-advised fund, granted $600,000 to 11 community and technical colleges across Illinois, Minnesota and Wisconsin.
Compeer committed $1.9 million total in grants and scholarships at select colleges through 2025 with the goal of further developing agriculture's workforce. Throughout the entire program, 30 college partners will receive grants and two $1,250 scholarships annually.
This article was originally printed in the Summer 2023 edition of Compeer Financial's Cultivate magazine.
Photos courtesy of Blackhawk Technical College.