The Next Generation Showcases Skills & Expertise
4-H youth across the state of Minnesota are talking turkey. And llamas. And pretty much every farm animal in between. It's all part of the Regional and State Project Bowl, a long-standing Minnesota 4-H Youth Development program where teams of three to six young people build skills working and thinking together while testing their knowledge of dairy, dogs, general livestock, horses, llamas/alpacas, poultry or rabbits.
Maddie Eaton, senior communications specialist at the University of Minnesota Extension Center for Youth Development, is an alum of the program and currently serves as a volunteer.
"Project Bowl was a really impactful experience for me," Eaton said. "I learned so many practical things that transfer to real life, like persistence, commitment, learning to operate under pressure and working within a team."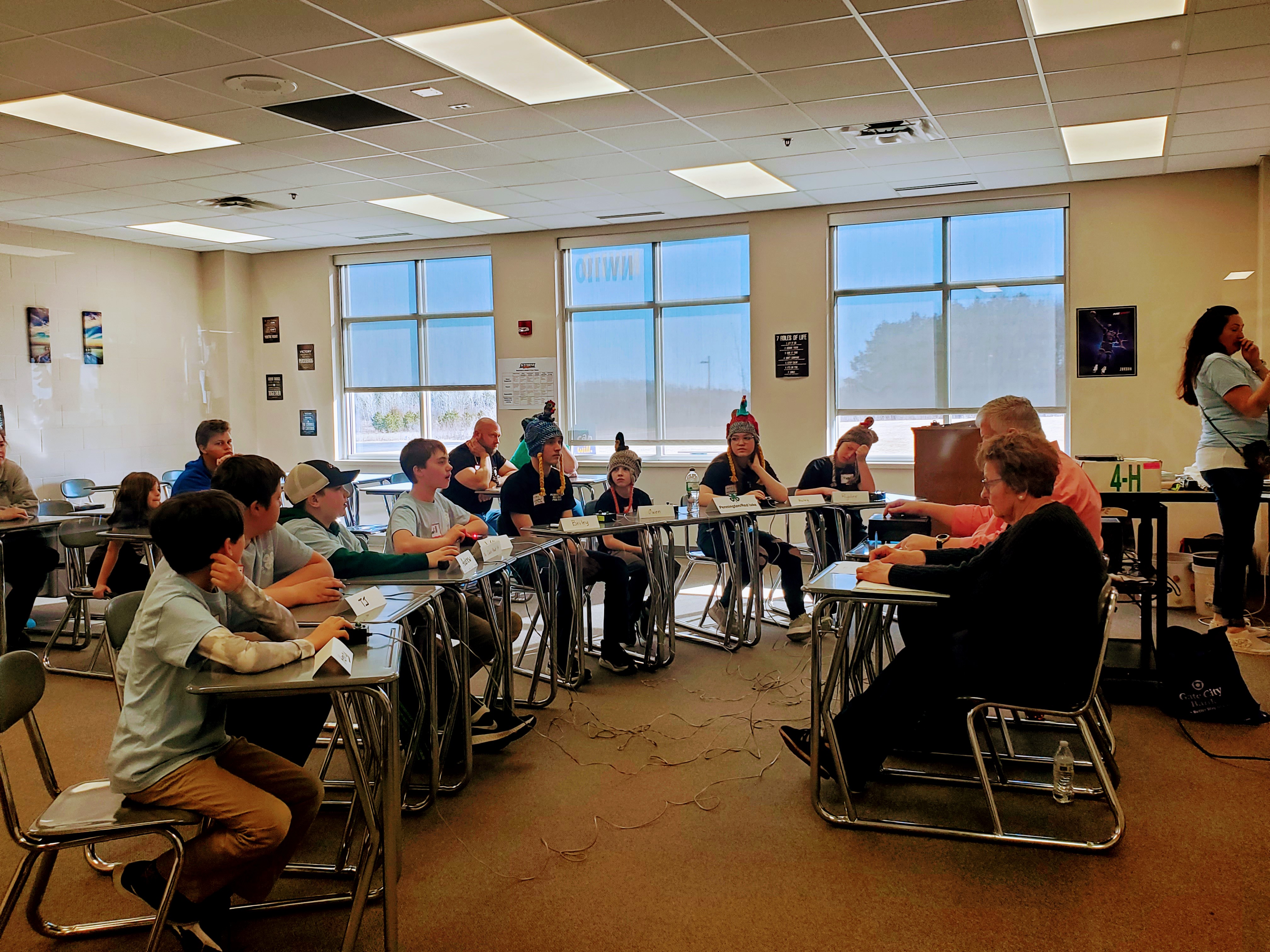 Project Bowl Legacy
Helping youth build skills that translate into just about anything they'd want to do as an adult is what 4-H is all about: Project Bowl in Minnesota is just one way the organization brings its objectives to life. From ag advocacy to livestock programs to leadership, conservation, food insecurity issues and more, 4-H participants are profoundly impacting people across Compeer Financial's territory.
4-H's tradition, successes and impact on youth all align perfectly with Compeer's mission of enhancing agriculture and rural America. That's why, over the years, Compeer has contributed more than $550,000 to 4-H programs in Illinois, Minnesota and Wisconsin through annual support, grants and donations to local clubs.
According to Minnesota 4-H State Director Dr. Jennifer Skuza, "Compeer's longstanding partnership with Minnesota 4-H Youth Development has played an influential role in our ability to offer a wide breadth of agricultural programming to youth across the state."
Head, Heart, Hands, Health
In 2022, nearly 67,500 4-H'ers across Compeer's territory were impacted from the support of the Fund for Rural America. According to Karen Schieler, senior corporate giving specialist at Compeer, the opportunity to partner with 4-H has been amazing.
"4-H is a critical partner for reaching youth and helping them develop a variety of skills that make them the future leaders, influencers and agriculturalists in rural America," Schieler said. "Oftentimes, 4-H is the first organization to influence young people and set them on a path to make a difference in our community."
Highlights of the Partnerships
From 2018 to 2022, Compeer Financial's Fund for Rural America® has supported 4-H organizations with more than $556,500. Gifts have included:
Annual Support for 4-H Foundations in Illinois, Minnesota and Wisconsin. Impacts include:

Agriculture Exploration and Education
Leadership and Public Speaking
Food Insecurity and Community Service
Environment, Conservation and Natural Resources

MORE for Agriculture Grants to support:

Re-energizing of the YELLO (Youth Exploring Leadership and Learning Opportunities) Program in Minnesota
Development of Animal Science Curriculum: Animal Science Academy in Wisconsin
Creation of Food Action Academy focused on the food system in Illinois

Support for local 4-H clubs and members by supporting projects and fairs.
Compeer team members have contributed their time and talents across Illinois, Minnesota and Wisconsin as leaders, mentors, volunteers and parents of 4-H members.
In 2022, more than 67,500 4-H members were impacted through Fund for Rural America giving.
This article was originally printed in the Summer 2023 edition of Compeer Financial's Cultivate magazine.