Options for Modernizing Your Historic Farmhouse
When it comes to interesting architectural details and craftsmanship it's hard to beat an older farmhouse. While these historic homes are filled with character, they may fall short on energy efficient features or other amenities that modern homeowners have come to expect.
The good news is that making upgrades to historic homes is possible without sacrificing their unique style. If you're the owner of an older home, or are considering buying one, making one or more of these changes can enhance your living space for decades to come.
Updates that Increase Energy Efficiency
One of the reasons people may be hesitant to commit to an older home is their reputation for not being energy efficient, which isn't completely unfounded. However, there are plenty of options for homeowners to take advantage of to increase their home's efficiency and help keep energy costs down.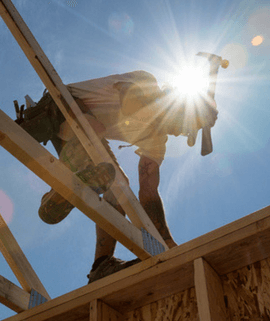 Windows
Windows in older homes tend to be single-pane glass, which are not particularly energy efficient. Storm windows are a must for this style, and if your home has a lot of windows, changing them out with the seasons can be fairly labor intensive. Replacing older windows with more energy efficient double-pane (or even triple-pane) glass can dramatically increase a home's insulation and energy efficiency. If your home has stained or leaded glass like many older homes in the Midwest do, you'll need to decide whether you want to remove them or work with your contractor to encapsulate and rehang them as part of your upgrade.
HVAC systems
Older farmhouses, particularly those more than 100 years old, weren't designed with central heating and cooling systems. The cross-breeze from windows helped cool things down in summer, while fireplaces or radiated heat handled warming the space in winter months. That means modernizing the heating and cooling systems in older homes can be challenging, but it's not impossible. Your home may need to be retrofitted with ductwork, or you may want to look into ductless systems. No matter what option is best for your home, an upgraded HVAC system will help you stay comfortable all year long and can increase the value of your home.
Solar panels
As solar panels become more affordable for everyday consumers, with tax credits to help offset the cost, more homeowners are opting to add them to their homes and take advantage of the energy savings that come with them. Even in the Midwest, where the sun can be elusive at times, panels can give homeowners a break on their energy bills.
Insulation
Insulating homes in the early 190os — well, let's just say it wasn't always an exact science. Builders tended to use what they had, which could have been newspaper, discarded cloth, or even cords of wood. Hopefully your older home has already had this much-needed upgrade, but if not, you have options. If you're doing other renovations like a kitchen remodel that involves tearing out walls, adding rolled insulation like fiberglass is relatively simple. If that's not part of your plan, don't fret. Work with a contractor that specializes in older homes, and ask about expanding foam. It's a more expensive choice, but the long-term comfort may be worth the investment.
Updates that Make Life Easier
Some updates to your older home are about making life a little less of a hassle for you and your family. If that's your main goal these days, consider one or more of these relatively easy updates.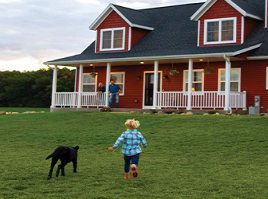 Siding
A big part of the charm of older farmhouses is due to their painted wood siding. But the thing about painted wood siding is someone has to paint it. If you're not thrilled by climbing up on a ladder every few years to touch up your home's paint job, or paying painters to do it, look into making the switch to siding. It's durable, available in a multitude of colors and all you'll have to do is enjoy how great your house looks year after year.
Keyless locks
These are a quick, easy update to consider if you're tired of fumbling around for keys. Keyless locks replace traditional deadbolt lock-and-key systems with a programmable keypad. You can set the code and change it when you need to and you'll never worry about forgetting your house keys again.
Smart thermostat/lights
If you want to have more control over your home's energy bill but aren't ready to commit to some of the larger projects mentioned earlier, consider upgrading to a smart thermostat and/or smart lighting. There are lots of easy to install options, (some that require WIFI and apps and some that don't), that work well even with older heating systems and the lighting you already have in your house.
Updates that Increase Safety
Older homes were, understandably, built to the standards of their time with materials that were available. Some of those practices and materials have proven their worth for a century or more while others have been replaced with safer, more reliable options.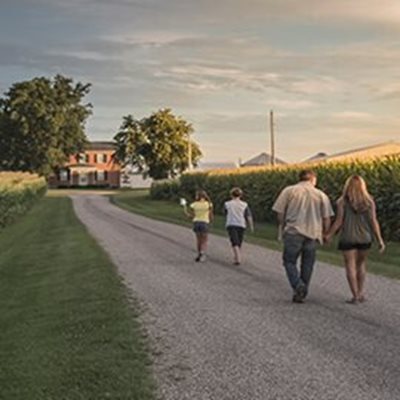 Plumbing & water filtration systems
Rural homes often rely on well water for drinking water. There's a greater chance for contaminants to seep in that could potentially cause illness. Older homes are also more likely to have lead pipes used in their plumbing systems — another potential hazard. If lead levels in your water are at hazardous levels, you should replace your pipes. If they aren't, consider investing in a water filtration system for your home to help reduce the risk of harmful material making its way to your family's drinking water.
Paint removal
If you're still on the fence about upgrading your home's exterior to siding, consider that about 75% of homes built before 1978 contain lead-based paint. Often found on exteriors, lead-based paint has a telltale "crocodile-skin" pattern when it cracks and peels. Lead can be incredibly harmful to children, so enlist the help of professionals to safely remove it from your home and property.
Grounded outlets
Take a quick look at the outlets in your home. If they just have two slots then you know they're not grounded. Changing them over to grounded, three-slotted outlets isn't difficult, but since electricity is involved, get in touch with an electrician to help you make the switch.
Options for modernizing your historic farmhouse range from projects you can do in a few hours, to projects that will require a solid investment. If you know you need to make a significant update to your home, start by talking with a lender that understands what rural life is all about. They'll be able to connect you with the right financial products for your home, like construction loans or home equity lines of credit, and they'll help you take advantage of programs that could help you defray the cost of your project. Whether you're going big or starting small, upgrading your farmhouse will help you get something money can't buy: peace of mind.

Talk to a loan specialist from Compeer Financial to understand financing options for upgrading your historic home. Contact us now to connect with a financial professional.