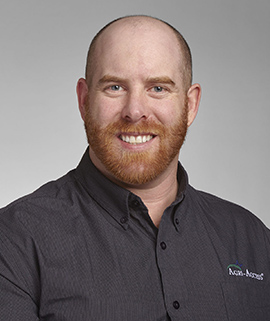 Overview & Bio Information
Ben has been in the appraisal industry since 2006. Ben currently manages the Agri-Access Appraisal and Review teams. He earned a bachelor's degree in Agriculture Business Management and a minor in Animal Science from Oregon State University. He has also obtained the Accredited Rural Appraiser (ARA) designation from the American Society of Farm Managers and Rural Appraisers. Ben completes appraisal assignments in a large area throughout the Pacific Northwest including the states of Oregon, Idaho, Montana, and Nevada. He is familiar with many types of ag properties including farms, ranches, recreational properties, as well as specialty properties such as feed lots, commodity storage and processing buildings, and hop harvesting facilities. Ben also has review appraisal experience, as he is involved in appraisal review projects from throughout the country. Ben lives in New Plymouth, ID with is wife Jana and their two girls. He enjoys farming and ranching and all outdoor activities.
Contact Us
Enter to win one of 50 prizes allocated to each state in the Compeer territory (Illinois, Minnesota and Wisconsin). Entry deadline is December 1, 2021.