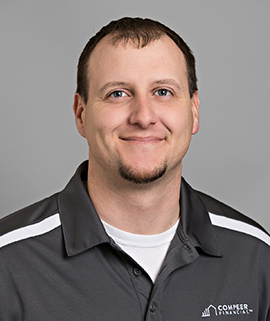 Overview & Bio Information
Brent started with the Farm Credit System in 2008 as a Financial Officer and became an appraiser in 2011. He earned her bachelor's degree in Agricultural Business with an emphasis in Price Analysis & Commodities from UW-Platteville. He became a Certified General Appraiser in Wisconsin in 2014, and currently holds licenses in Illinois and Iowa as well. Brent serves both internal and external clients in SW Wisconsin and NW Illinois. He enjoys getting to meet new people and working on a variety of projects across agriculture. Brent lives in SW WI with his wife and 2 kids, near his families grain farm which he is also a part of.
Contact Us
Enter to win one of 50 prizes allocated to each state in the Compeer territory (Illinois, Minnesota and Wisconsin). Entry deadline is December 1, 2021.