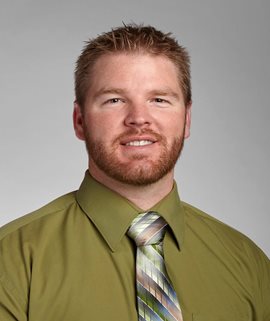 Overview & Bio Information
Calvin has been with the Farm Credit System since 2018 and has real estate appraisal experience since 2009. He was licensed in 2015 and holds a Certified General Appraisal license in Wisconsin, Minnesota, and Michigan. He earned a bachelor's degree in Natural Resource Management from UW-Stevens Point. He is a member of the Wisconsin Chapter of the American Society of Farm Managers and Rural Appraisers (ASFMRA) and the Badger Chapter of the International Right of Way Association (IRWA). Calvin has completed appraisals for lending and estates on a variety of property types including dairy farms, part-time farms, equine facilities, irrigated land, orchards, wineries, recreational land, rural homes, waterfront properties, transitional land, and large timberland tracts. Other experience/qualifications include eminent domain, conservation easements, Yellow Book (UASFLA), Wisconsin DOT approved appraiser, and Wisconsin DNR approved appraiser. Calvin grew up and lives in rural Fond du Lac County with his wife and three young children. Apart from work, he serves in the Wisconsin Army National Guard and enjoys travelling, the outdoors, hunting, fishing, and golf.
Contact Us
Enter to win one of 50 prizes allocated to each state in the Compeer territory (Illinois, Minnesota and Wisconsin). Entry deadline is December 1, 2021.