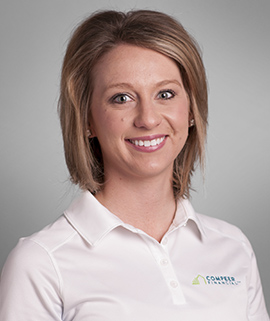 Overview & Bio Information
Diane has been with the Farm Credit System since 2014 after earning a bachelor's degree in Finance and Agriculture Business from Illinois State University. Diane specializes in a range of agricultural and rural property types focusing primarily in the Central Illinois area. Diane lives in Macon County, Illinois with her husband, Ryan. Together they are outdoor enthusiast and enjoy camping, hiking, biking, and kayaking.
Contact Us
Enter to win one of 50 prizes allocated to each state in the Compeer territory (Illinois, Minnesota and Wisconsin). Entry deadline is December 1, 2021.