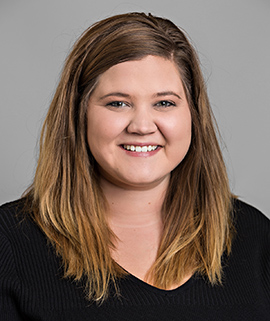 Overview & Bio Information
Emily started with the Farm Credit System in 2013 as a credit intern, became an appraisal intern in 2014 and a full time employee with the Appraisal Department in 2015. She earned her bachelor's degree in Agricultural Business with a minor in Crop & Soil Sciences from UW-Platteville. She became a Certified General Appraiser in Wisconsin and Iowa in 2017. Emily serves both internal and external clients in Southwest Wisconsin and Eastern Iowa. She enjoys getting to meet new people and promoting the agriculture industry through her work with Compeer. Emily lives in Northeast Iowa with her husband, Zach, near their family's Grain and Livestock Operation.
Contact Us
Enter to win one of 50 prizes allocated to each state in the Compeer territory (Illinois, Minnesota and Wisconsin). Entry deadline is December 1, 2021.