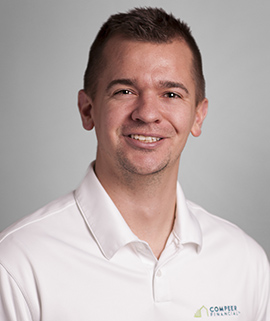 Overview & Bio Information
Ethan has been with the Farm Credit System since 2013 after earning a bachelor's degree in Agriculture & Consumer Economics (with a concentration of Finance in Agri-Business) from the University of Illinois. Prior to joining the appraisal team, Ethan worked in Crop Insurance and Lending. These job experiences have helped him in serving the clients of all backgrounds (lenders, attorneys, as well as estate / succession planning.) Ethan grew up on a grain & livestock farm in Brown County and this background has helped him with the agricultural and recreational rural property types that he works on in west-central Illinois. Ethan lives in Brown County, Illinois with his wife, Kayley, & daughters Riley & Bobbi. Together they enjoy the outdoors, hunting, sports, and spending time with friends & family.
Contact Us
Enter to win one of 50 prizes allocated to each state in the Compeer territory (Illinois, Minnesota and Wisconsin). Entry deadline is December 1, 2021.