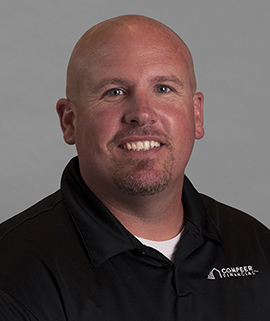 Overview & Bio Information
Todd has been with the Farm Credit System since 2007 as a staff appraiser and now as Regional Manager Appraisal. He earned a bachelor's degree in business administration from Eureka College. He has been a licensed appraiser since 2001 with experience in agricultural and residential real estate. As a regional manager of appraisal, Todd works with Region 3 of the Compeer Appraisal territory which is the southern portion of Compeer's territory. He enjoys the day to day challenges that appraising presents. He lives in Tampico, IL with his wife Cindy and daughters Chloe and Elle.
Contact Us
Enter to win one of 50 prizes allocated to each state in the Compeer territory (Illinois, Minnesota and Wisconsin). Entry deadline is December 1, 2021.