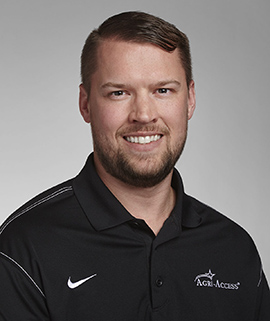 Overview & Bio Information
Tyler has been an appraiser within the Farm Credit System since 2012. He completed his bachelor's degree in Agricultural Business Management from the University of Wisconsin - Madison. Tyler grew up on a cash grain farm in southern Minnesota. He has completed agricultural appraisal work all over the Midwest for Compeer and Agri-Access. Tyler appreciates learning about farm operations across Compeer's territory, and building relationships with those involved with those operations. He currently lives in Edwardsville, IL with his wife Morgan and daughter Lennon.
Contact Us
Enter to win one of 50 prizes allocated to each state in the Compeer territory (Illinois, Minnesota and Wisconsin). Entry deadline is December 1, 2021.