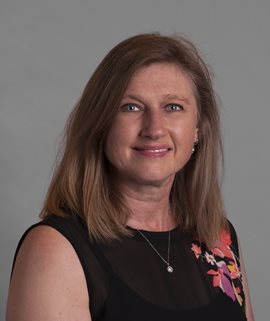 Overview & Bio Information
Esther Schultz is a Senior Capital Markets Coordinator at Compeer Financial. She began her career with 1st Farm Credit Services in 2004 and continues to coordinate Capital Markets loan and servicing transactions, assist with monitoring and reporting, and provides administrative support to the Compeer Capital Markets Sales and Credit teams in Illinois, Minnesota and Wisconsin and to the Capital Markets' partners in southern Illinois and Missouri. Prior to joining 1st Farm Credit Services, Esther worked for BASF Corporation, Rohm & Haas, Morton Industrial Coatings, Material Sciences Corporation, Pre Finish Metals and Angus Chemical Company. Esther earned her Associate in Science, Office Systems Technology and Associates in Arts, Liberal Arts degrees from Oakton Community College.

Outside of work hours, Esther spends time with her husband, two grown children and family, is an avid reader, catches up on TV series and movies, enjoys mowing and landscaping her yard, walks/bikes the Fox River Valley area and trails, experiences a bit of travel and is always open to trying a new place to eat or volunteering for a good cause.
Contact Us