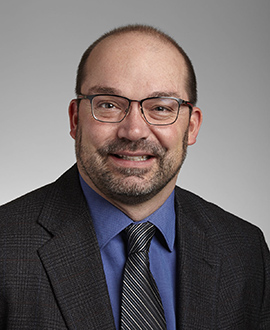 Overview & Bio Information
Rick Harbarth is a Senior Food and Agribusiness Lending Specialist at Compeer Financial in Mankato, Minn, with client experience in feed, grain, dairy processing, food processing, horticulture, aquaculture, large farm operations and transportation. With more than 10 years of experience in Farm Credit, Rick is passionate about providing solutions to help clients meet and exceed their financial goals. He attended Minnesota State University, Mankato, majoring in finance, management and marketing. Rick grew up on a farm in southern Minnesota, raising crops and hogs – and now resides in Mankato, where he volunteers for the Greater Mankato Growth Cavaliers.

Rick and his wife have four children and outside of the office, he enjoys attending his children's sporting events and riding motorcycle.
Contact Us