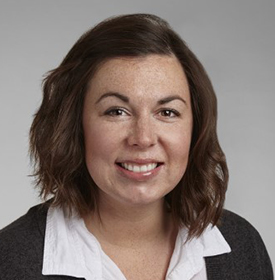 Overview & Bio Information
NMLS ID: 935081
2912 Pioneer Avenue
Rice Lake, WI 54868
Office: 715-236-5243
Mobile: 715-651-4999
Email:
[email protected]
Becky began her career at Compeer Financial in 2008 as a Closing Specialist and started working as a Home Mortgage Specialist in 2012. She earned a degree in Marketing Communications with a minor in Business Administration at the University of Wisconsin-River Falls. Becky worked in sales before moving into Title Insurance and Closing. She made the transition to real estate because she loved seeing people succeed with their home projects. Helping her clients refinance mortgages as a way to save money is something she enjoys, and also likes helping clients finance new home construction. Because of her business background, she finds value in discussing each client's goals before working towards practical solutions. Becky enjoys the challenges and successes that come from helping better her clients' financial lives, and this is one reason why she fits so well on the team at Compeer Financial. She considers it a second family.
Becky grew up in Turtle Lake, Wisconsin and lives there today with her husband and two children. Outside the office, she loves sports. With the first of her kids entering school, she is looking forward to getting involved with PTA meetings and sport clubs. Sometimes you'll find Becky around her own home making wine and landscaping, but most of her clients know her best for her sense of humor. She loves to make her clients laugh and only considers the job done when her clients leave with smiles on their faces.
Contact Us
Enter to win one of 50 prizes allocated to each state in the Compeer territory (Illinois, Minnesota and Wisconsin). Entry deadline is December 1, 2021.