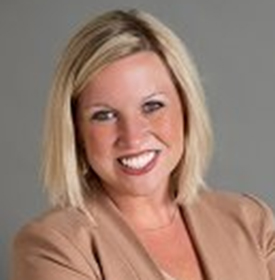 Overview & Bio Information
NMLS ID: 1279657
700 East Jackson Ave
Monmouth, IL 61462
Mary-Grace Carlson is a Rural Living Solutions Lending Officer. Her roots run deep in agriculture as she grew up on a grain and livestock farm in southern Illinois. There she graduated from Southern Illinois University. Mary-Grace was loan officer and branch manager at a small community bank for 5.5 years with a lending scope that included everything from small consumer to residential and larger agricultural and commercial loans.

Residential and recreational lending is Mary-Grace's career passion as she enjoys matching her clients with the best loans suited for their situations to help them achieve their dreams in the rural communities we serve. Whether that includes the purchase or construction of a new or (new to you) home or farmstead, a refinance to remodel your current residence, or the financing needed for that second home or piece of recreational property you've been working towards, Mary-Grace looks forward to helping make that loan process as enjoyable as possible.

Away from Compeer, Mary-Grace spends her days trying to keep up with her twin boys Cunningham and Richmond and helping out on she and her husband, Seth's contract hog and cattle operation in rural Oquawka, Illinois.