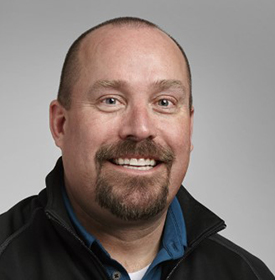 Overview & Bio Information
NMLS ID: 712133
Duluth, MN
Since 2006, Matt has been providing Compeer Financial clients with the financial services they need to improve their lives. He has always had a deep interest in financial services, and began his career as an insurance adjuster. In 2002, he took a job in the field of mortgage lending, where he discovered his love of working one-on-one with the clients. Matt chose to join Compeer Financial in 2006 because he was inspired by the idea of working with the client through every step of the mortgage process. He also values the privilege of working with a great team of co-workers, who are always there for help and encouragement.
Matt was born in Thief River Falls and currently lives in Duluth. As a lifelong resident of Minnesota, he understands the value of giving back to his community. Matt has made it his profession to help clients afford the home of their dreams, especially unique rural structures that are usually difficult to finance. When his clients tell him that they have been turned down many times by other lenders, he makes it a personal mission to find them the right mortgage solution.
Although he was born in a major city, Matt has always had an affinity with rural America. You can usually find him outdoors on his days off, playing sports, or hunting and fishing.