Recent Illinois Land Auctions Bring Staggering Results
Hertz Farm Management held a notable auction on June 8, 2021. The auction was conducted as a Virtual Live Auction accepting online bids only. Using the Choice and Privilege Method, fourteen parcels totaling 1,023.70 acres of prime farmland in Edgar County, Illinois sold at record high prices. The Choice and Privilege Method gives the choice to the highest bidder to take any individual or combination of parcels. The remaining parcels sell in subsequent rounds of bidding.
The sellers, the Bledose Family, maintained a compact footprint of high-quality farmland south of Metcalf, IL. Several of the parcels were contiguous or within neighboring sections throughout Young America and Shiloh Townships. One 80-acre parcel was located in Edgar Township. The average Productivity Index (P.I.) for all fourteen parcels was 142 on a scale in which the top soils have a P.I. of 147.
Five rounds of bidding was all it took to sell the 1,023.70 acres. The lowest bid of $11,100 purchased "Tract 1" of 43.85 acres with access through an easement on the neighboring property. The highest bid of $16,800 purchased contiguous "Tracts 7, 8, & 10" totaling 242.92 acres. The average dollar per acre price was $15,250 per acre.
The action had over 50 registered bidders with about five highly active participants. Ultimately, a single, highly motivated, investor purchased all but "Tract 1."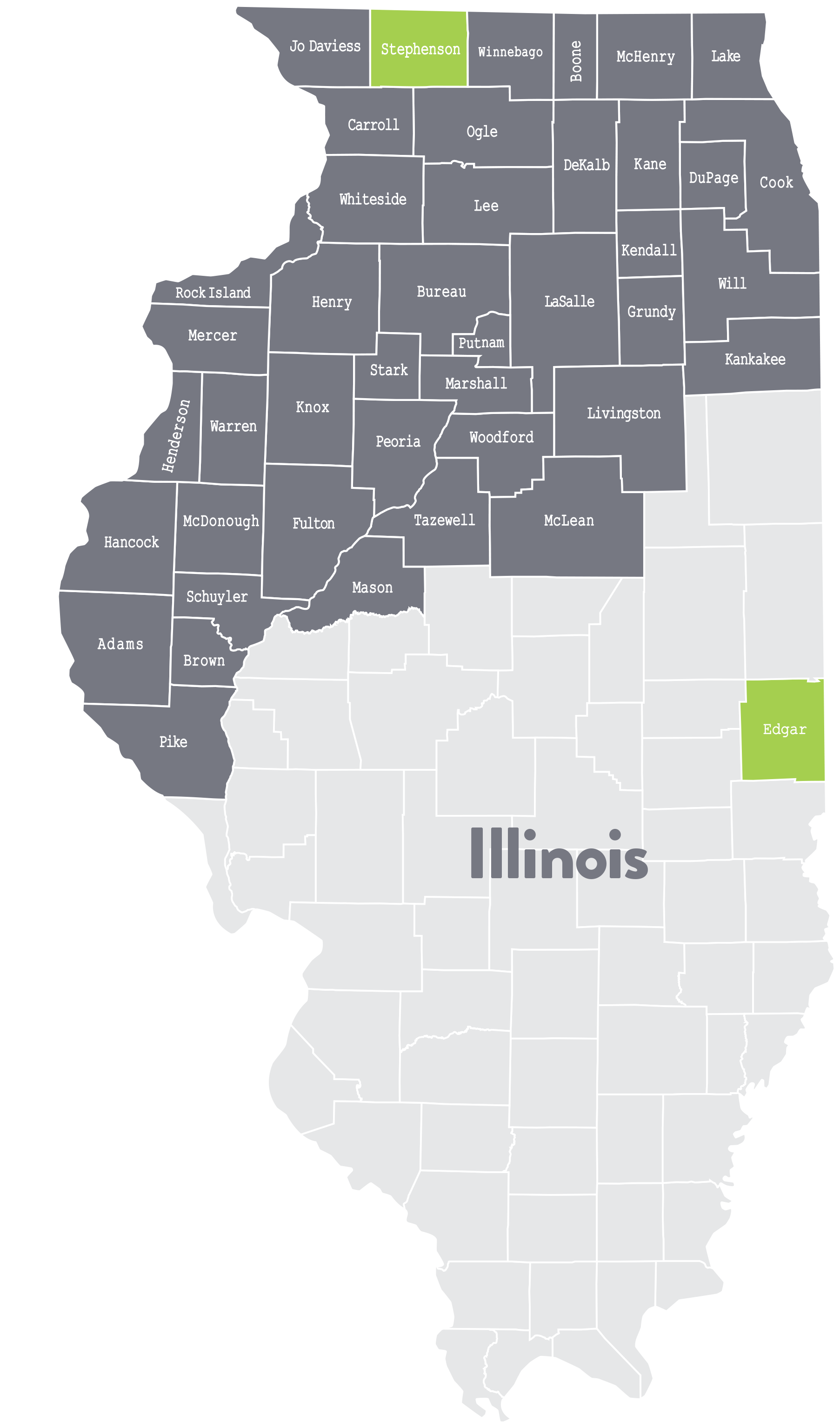 Hertz Farm Management also conducted a live virtual auction on six parcels of land totaling 484+/- acres in northern Stephenson County, Illinois on June 3, 2021. Overall, the auction results were strong with an average sale price $11,643/acre. It was reported that the buyers are landowners in the immediate area. "Parcels 1-4" are the best quality with high productivity indexes and desirable ease of farming. "Parcels 5 and 6" are considered good quality tracts with more limitations, resulting in a lower percent tillable. "Parcel 4 and 5" are each improved with an income producing wind tower.
Parcel 1 – Sold price $14,100/acre

40.394 surveyed acres
High productivity index of 144
High percent tillable of 98.7%

Parcel 4 – Sold price $12,200/acre

78.32 surveyed acres
High productivity index of 140
High percent tillable of 95%
Improved with a wind tower

Parcel 2 – Sold price $12,700/acre

78.506 surveyed acres
High productivity index of 143
High percent tillable of 99.4%

Parcel 5 – Sold price $11,200/acre

118.763 surveyed acres
Productivity index of 131
Percent tillable of 85.1%
Improved with one wind tower

Parcel 3 – Sold price $12,200/acre

79.745 surveyed acres
High productivity index of 140
High percent tillable of 96.8%

Parcel 6 – Sold price $9,200/acre

89.125 surveyed acres
Productivity index of 122
Percent tillable of 85.9%