Rainfall Insurance affects local economies & real estate markets Part 2 of 2
In a previous appraisal blog, Ben Ward discusses how "Rainfall Insurance" programs in the western U.S. allow producers to protect their investment from adverse weather. This program has gained the attention from outside investment, however, and is reshaping the western ranchland real estate market.
The ranch real estate market has seen an influx of many buyer types, including absentee landowners, investors, purchasers completing 1031 exchanges, and expanding ranch operators. Concerns from local buyers are mounting over the idea that insurance profits are overshadowing typical economic forces such as available livestock grazing, fences, and water sources. There have been a significant number of properties purchased with motivations to lease out the livestock grazing and to capitalize on Rainfall Insurance premiums. These buyers have put more competition in the market for historic buyer sets, and place less emphasis on the production potential of the property. They are most concerned with the size of the tracts, available public leased grazing with the property, and the maximum indemnity payment that can be realized. These buyers generally bring a fixed dollar amount to market and little concern for ranch economics is considered. In the current market, land sells on a dollar per-acre basis with the public leases valued on dollar per-production basis.
Often times, the equivalent to support one cow/calf pair can range from 10-15 acres per pair per month. This creates a situation where five months of summer grazing would require 50 to 75 acres per cow/calf pair. Acreage can quickly increase as the scope of the operation grows. As uninformed buyers enter the market primarily interested on how many acres they can enroll in "Rainfall Insurance," the market is driven more from the size of operations rather than from production. These buyers are very much interested in how much "bang for their buck" can be realized. The unintended consequence is that properties with inferior production are in higher demand, while tracts with higher quality grazing operations are remaining on the market. The price differential due to quality is rapidly decreasing, and the demand for "Rainfall Insurance" seems to be equalizing quality and driving market prices up across the board.
While many ranchers are very appreciative of having risk options such as the RPF Rainfall Insurance program -- especially in times of such severe drought -- like all indemnity programs, many times they affect local economies and real estate markets. It appears we are in the moment of experiencing this now… Stay Tuned!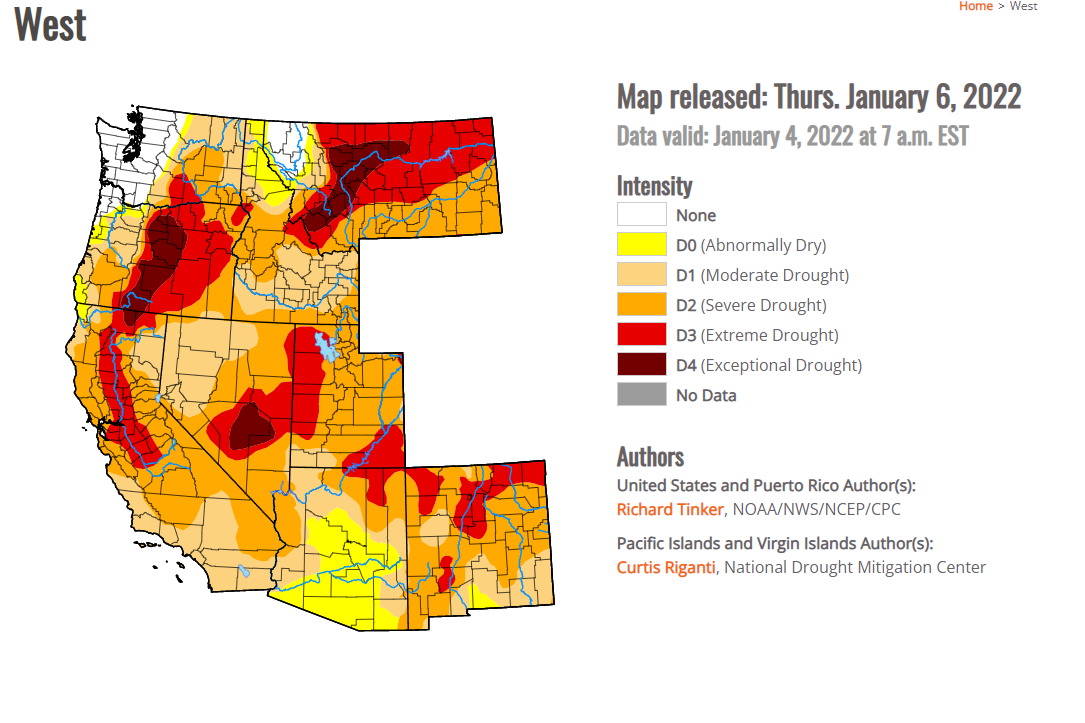 https://droughtmonitor.unl.edu/CurrentMap/StateDroughtMonitor.aspx?West
https://www.rma.usda.gov/en/Policy-and-Procedure/Insurance-Plans/Pasture-Rangeland-Forage